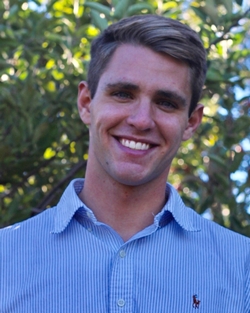 Before Derek went to Israel with Covenant Journey, his understanding of the country was pretty limited, "You hear things; read the news," he said, but he didn't have a deeper understanding or connection to the Jewish state. He had just graduated from Liberty University and started his new job as an Instructor for pilots of unmanned aerial systems when he went on the 16th Covenant Journey trip in 2017. He said the trip was better in every way than he expected and his Christian faith and understanding of Israel were greatly impacted.
One of the most incredible things about the Covenant Journey experience was being with a group of like-minded students who were passionate about following God while they walked together through the promised land. Derek said the most powerful experience was the morning worship of everyone together praising a sovereign creator, especially when they were on the Sea of Galilee. It refreshed his soul and it was a striking contrast to the new job he had just taken.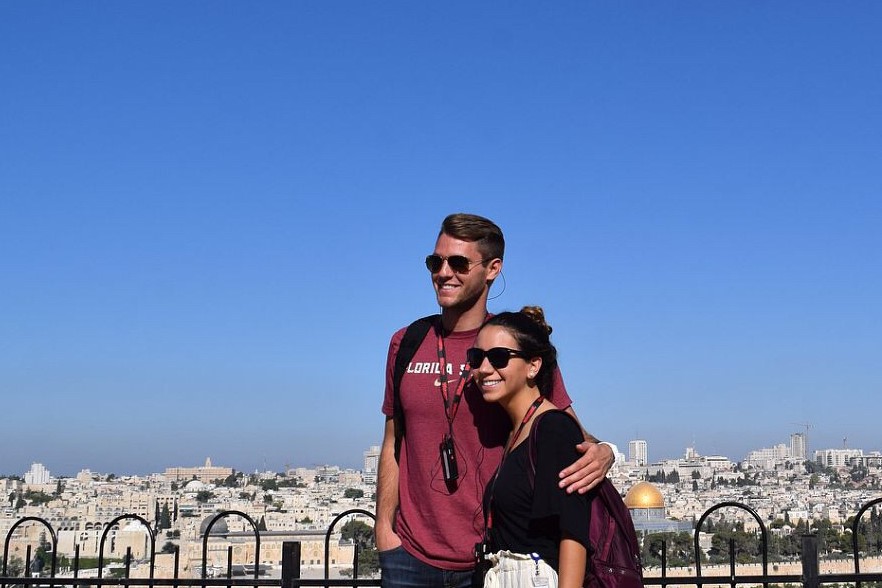 Derek works with a company that is one of the main suppliers of drone equipment to the U.S. military and contractors. These are drones NOT flown in the U.S. When asked where they go, he said, "Wherever there are hot spots, and that's about all I can say."
Every eight weeks, Derek trains and mentors two new contractors under him who become certified to handle the company's drones. His daily job is preparing these pilots for seeing difficult things, making hard decisions, and taking action that will affect the lives and safety of many other people. This position was an intense reality that had him feeling like he was swimming in deep waters. "At first, I had come from a sheltered Christian school environment. So when I was thrown into the real world, it was black and white. It was a lot to handle."
In the middle of this reality of war, he is working very closely with his students. A special 2:1 student/teacher ratio allows him to build a deep relationship with nearly all of his students. This leads to conversations on a wide range of topics with each person that can go far beyond what a teacher normally discusses. He said, in a way, graduation is a sad day for him because they have to say goodbye.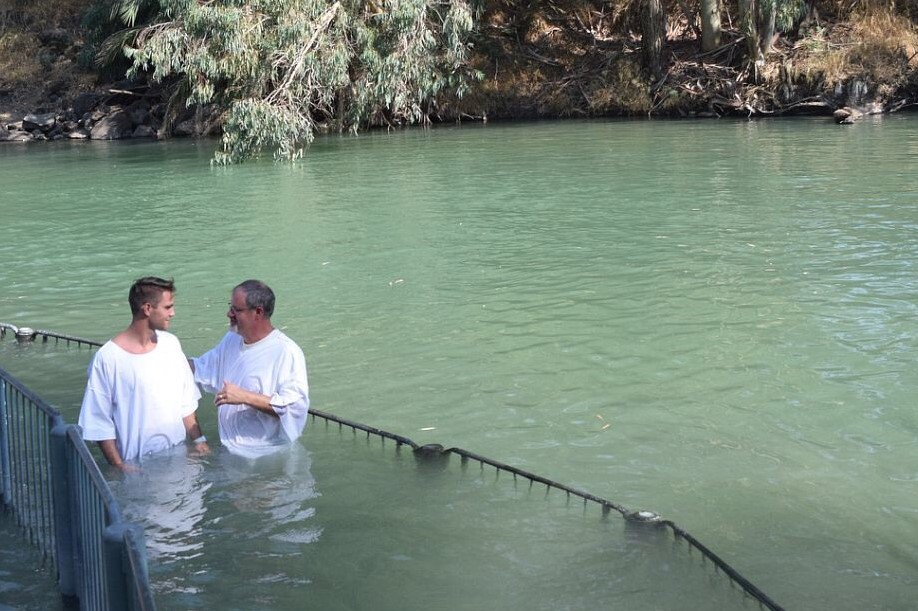 "I enjoy the responsibility of helping others and leading my students," Derek said. He is a former high school quarterback and a summer beach lifeguard. He continued, "In that same way, I want to guide each of my students to success so that when they go overseas, they have the training that they will need."
Derek is now leading classes for a new partnership between his alma mater and his company, Textron. His duties include teaching classes that enable Liberty students to become certified in cutting-edge technology. Beyond making these students job-ready, he is also preparing them to make a difference worldwide. This has transformed Derek's summer goal of keeping people safe on the beach. Now his knowledge and expertise are keeping people safe around the world.
Derek says the most important aspect that has stayed with him from his Covenant Journey experience in Israel is the profound importance of Scripture. "I used to just read the Bible because it's something we are supposed to do," he said. Now, "All Scripture is in color. It's made alive. And it puts a weight on me on how important and profound the Bible is. You just don't realize it until you see it with your own eyes."
This vision is something that has stayed with Derek and with many of the Covenant Journey alumni who are taking their connection to Scripture and offering that perspective to others. In so doing, they are making a difference across the globe.
Donate to help Covenant Journey make an impact in the lives of more people like Derek.