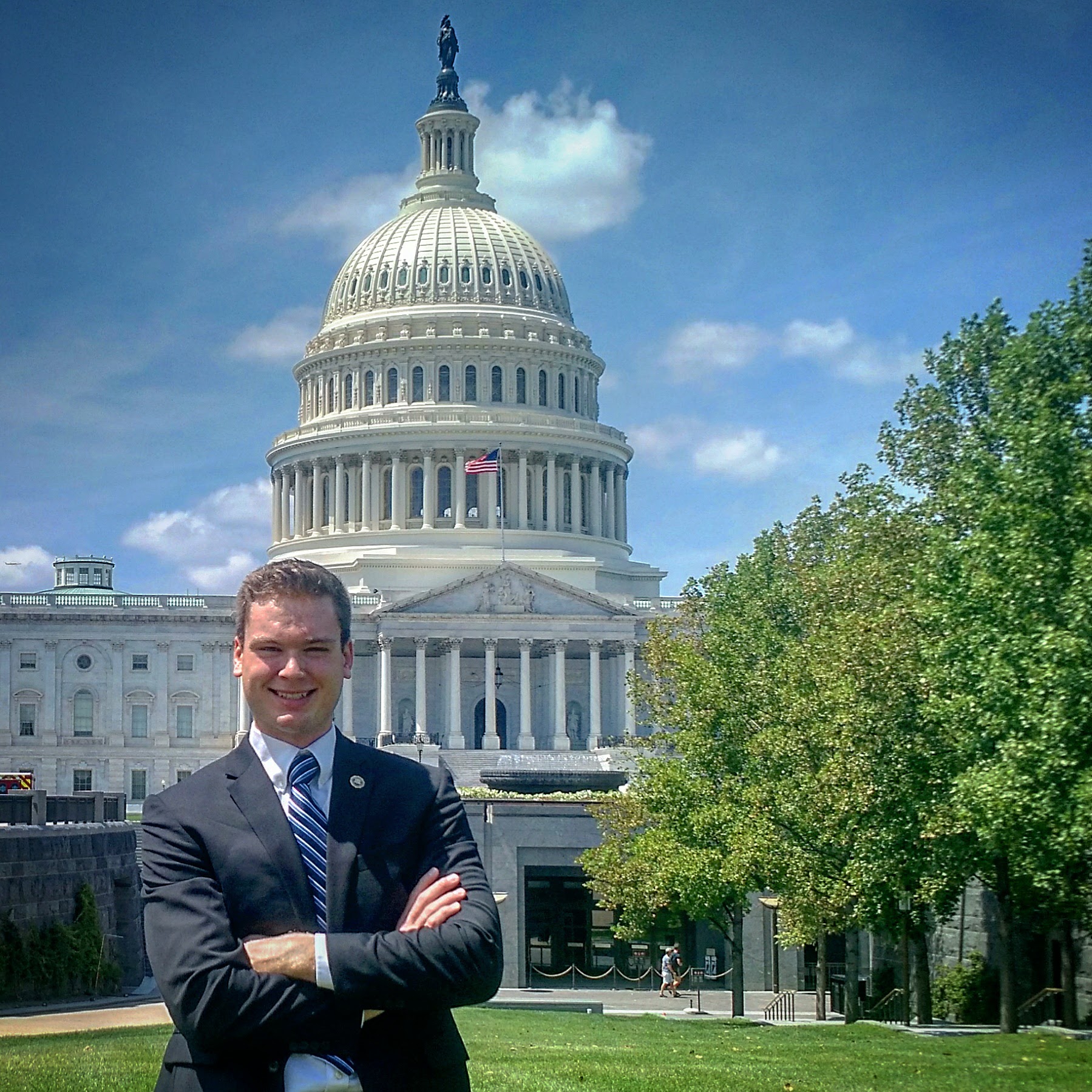 Luke has become a familiar face in Washington, D.C. This Covenant Journey ambassador began as an intern for U.S. Representative Matt Gaetz II (R-FL), and that internship turned into a full-time job on the campaign trail for Gaetz's re-election.
Luke is proud to serve a Member of Congress who seeks to honor God, serve America, and support Israel.
Gaetz gained more national attention than did most freshman legislators. "After finishing a news interview, sometimes his phone would ring with a call from the president, who would jokingly call himself 'your favorite president' and would speak with Rep. Gaetz on major issues."
Luke admitted, "Working in Washington, D.C. can be a rat race. The District can eat up Christians and compromise your values. You can lose your focus--your ultimate purpose for being there-- because you are surrounded by those seeking power and gain. What good is it to gain a top position but lose your soul? It goes back to owning your faith and having that solid foundation."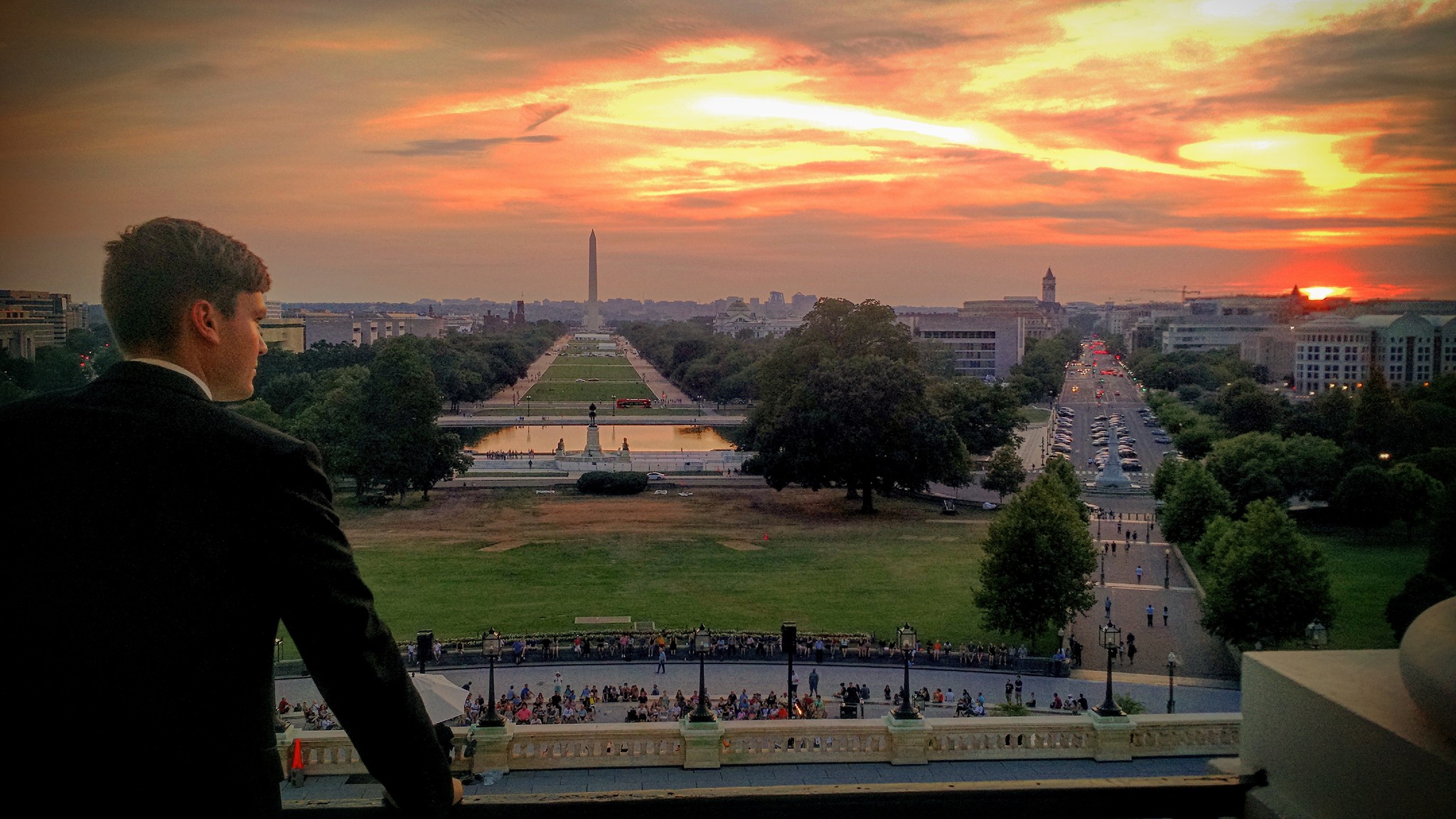 For Luke, part of his strong foundation includes his trip to Israel with Covenant Journey. He said, of the famous biblical sites he visited during the trip, "I'd heard about them since I was four years old, but I could not fully comprehend the deep impact the trip had on me until I came back home. My middle name is Thomas, and we all have times where we struggle with doubt. For me, the trip really strengthened my faith to stand in the places I'd learned about all my life and witness what Jesus did for me. Now I can share that with others!"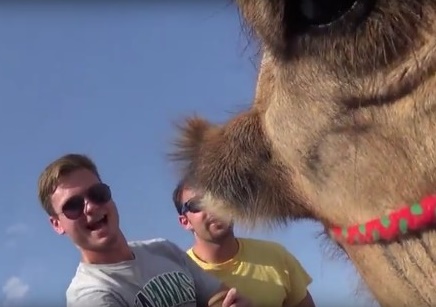 Luke's Covenant Journey trip and his personal connection to Israel had an immediate outlet through his self-taught ability to create videos. On his Covenant Journey trip, Luke created his own video journal of his time in Israel. Since that trip, he has used videos to explain and promote the congressman's support for Israel. One of his recent projects captures Gaetz promoting the importance of the Promised Land to the Jewish people.
In college, Luke was a successful candidate himself, winning the position of class president both his freshman and sophomore years at Pensacola Christian College. He developed the two themes for each year, "Walk Worthy"and "Own Your Faith," to encourage students to shine the light of Christ to others. He helped develop "a common goal of serving the Lord, with an audience of One."
No stranger to work, Luke balanced a full load of 16, sometimes 17, college credit hours and held down two jobs, including the position of campus security supervisor. His work ethic and scholarships, including a Voices of Democracy essay scholarship, allowed him to graduate debt free. His next educational goal is to begin a Master of Arts in Government with a concentration in political communication.
For Luke, these accomplishments are just the next step forward. "I can't sit still for very long, and I really like what I'm doing here," he said of his political work. Those activities include dining with Florida's governor, Rick Scott, and rubbing shoulders with Sen. Rand Paul, Vice President Mike Pence, Sen. Marco Rubio, and many more.
Luke's goal is to continue to build on what his trip with Covenant Journey taught him. "I am seeking to strengthen my own faith so that I can witness to and/or encourage others. This is not something that I have done on my own. God has just blessed me, and I am excited to see what other doors He will open."

Donate to help Covenant Journey make an impact in the lives of more people like Luke.