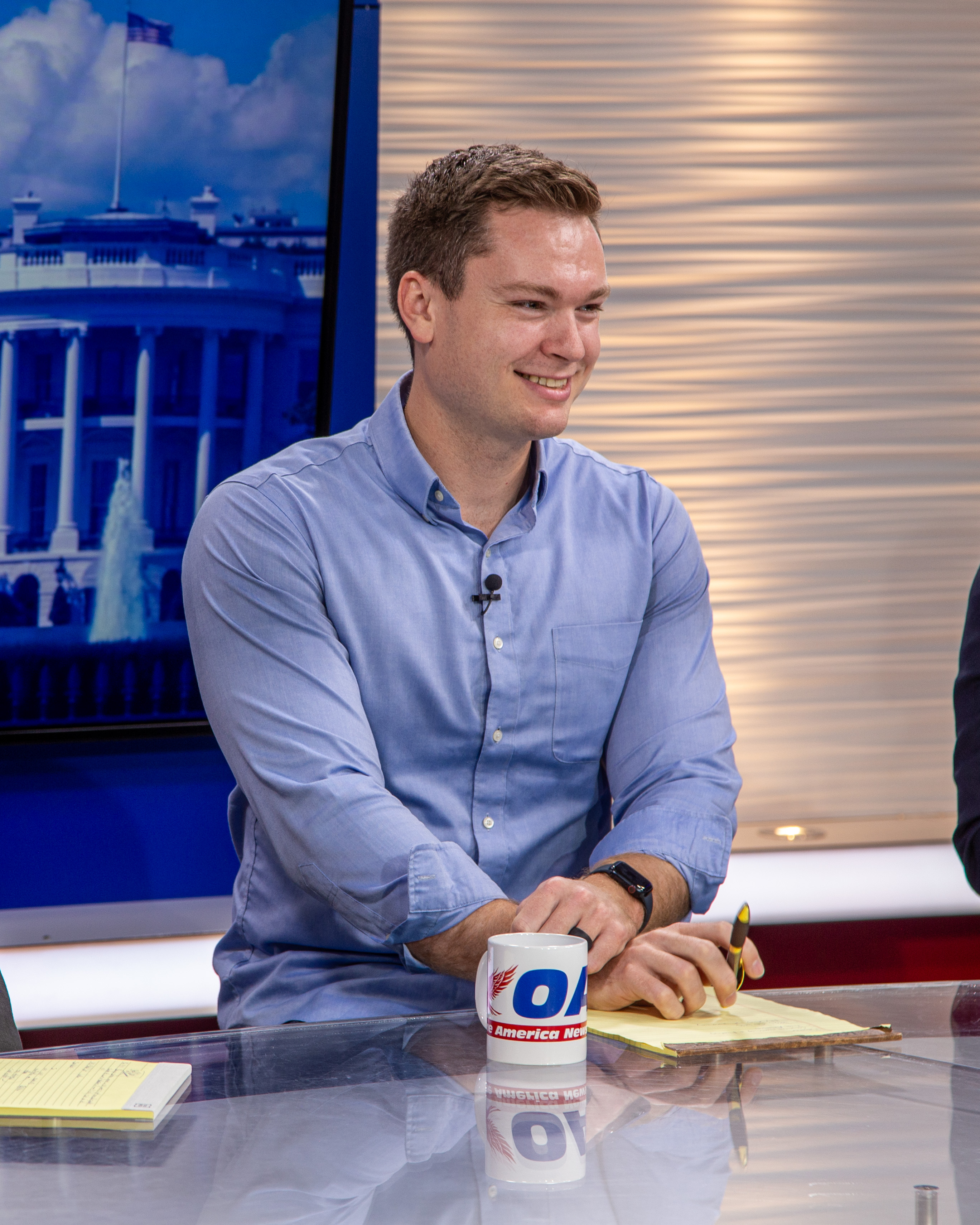 Political strategist and commentator Luke Ball knew from the time he was 4 years old that he wanted to visit Israel.
"My grandmother taught Sunday school, and I would listen to her talk about the places where Jesus walked and taught, and I knew I wanted to go there," Luke said. "That region, this is the foundation of my faith … my entire worldview."
Luke's dream came true in 2016 when as a student at Pensacola Christian College, he was selected to go on a Covenant Journey trip to Israel. That trip lit a fire under his faith and now influences the way Luke works with politicians on Capitol Hill and beyond.
"I was going to college for Criminal Justice and had done some projects on Israel regarding national security and foreign policy between the U.S. and Israel," Luke said. "So to walk through places like the Siloam Tunnel that was built by King Hezekiah and remember the verses that said that Hezekiah did what was right and that he prospered in all his works. And to then stand in that tunnel and see the fulfillment of that testimony thousands and thousands of years later was life changing."
Luke took his firsthand experience of the sights, smells, tastes, and sounds of the Holy Land back to Pensacola and, after graduation, to Washington, D.C. He became a congressional staffer for several years, working as communications director for Congressman Matt Gaetz, Congressman Pat Fallon, and Congressman Madison Cawthorn. He was deputy campaign manager for Gaetz's successful 2018 congressional campaign and worked as Governor Ron DeSantis' deputy digital director on the governor's successful 2018 general election campaign. Luke also served as a spokesperson for President Trump's Save America rallies and advised multiple congressional and gubernatorial candidates. Luke says his personal experiences in Israel on his Covenant Journey trip have enabled him to speak knowledgeably on public policy regarding Israel and relations between the U.S. and Israel, and share his insights with federal legislators on the conflict between Israel and the Palestinian Authority and Hamas.
"I was able to be part of conversations with congressional leaders on Israel, such as should the U.S. keep funding the defense of Israel and why there is conflict between Israel and the surrounding areas," Luke said. "When you can share that you have stood at the wall between the borders of Lebanon and Israel and seen it, it makes an impact."
Luke said standing in the places where biblical prophecies were fulfilled, where Jesus and His disciples walked, gave him the opportunity to craft for Rep. Fallon the Mordecai Resolution (H.Res. 422), for the first session of the 117th Congress, reaffirming that the United States stands with Israel. The Mordecai Resolution begins, "Expressing the sense of the House of Representatives that Israel is a crucial ally of the United States and that anti-Semitism and hostility against the State of Israel should be rejected in all forms."
In 2020, Luke founded Masonboro Strategies where he is CEO and specializes in media production. He is also the founder and CEO of RightLife Media, which creates content on many platforms. He is a political commentator on Victory News and other outlets. He encourages any college student to take a Covenant Journey tour and is enormously grateful for the sponsors who help students afford the once-in-a-lifetime trip to Israel.
"I can't emphasize enough the importance of placing people in the shoes of Jesus and the disciples and the Israelites [through a Covenant Journey]," Luke said. "You can read 1,000 words about something and think you understand it. But to know where that place is and to have been there makes so much more sense."
"There is a window of opportunity to participate in this while you are in college, without the obligations of work and family. It's a prime time to impact how your faith will operate. I think about those places almost every week in Sunday school or church. When I hear a sermon about Jesus and the Sea of Galilee, I know where that is. I have stepped into the Sea of Galilee like Jesus did. My Covenant Journey continues to impact me."
Donate to Covenant Journey to help prepare other young people like Luke for positions of leadership.